To fulfill a development condition to plant a visual buffer around their solar farm, the University of Queensland commissioned Lowndes Landscapes to plant 30,000 tubestock trees at their solar farm at Sladevale, just outside of Warwick on the Southern Darling Downs, Queensland.
The trees and shrubs are a mixture of local endemic species consisting of Eucalyptus and acacias, with a few other dry rainforest species included to increase biodiversity and visual amenity. Some species, such as Brigalow (Acacia harpophylla), haven't been seen on the site for many years. With the great rains of laNina providing some fantastic growing conditions, this has been the stuff planting dreams are made of! With over 15km rows planted around the 6km boundary, the planting will soften the look of the solar farm from a distance and provide much needed habitat into the future.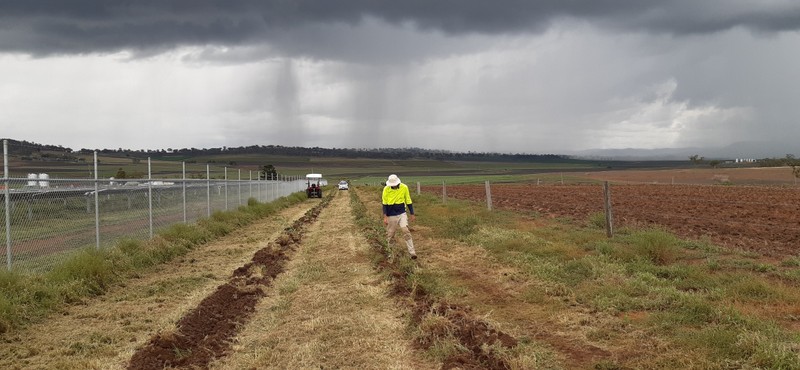 If you have an environmental restoration project we would love to give you a quote!