Recently completed luxury residence. The Client's brief- create an interesting, low maintenance space that compliments the architectural elements of the building and assists with drainage.
Another component of the brief was to retain and add stairs to the side of the house, which was driving dirt into the basement.
The final design was to use stone mulch beds as pathways and soften/screen edges with tropical vegetation.
For the side of the house, 12 concrete sleepers both retain and make great steps. This arrangement also serves to dissipate any water flows in a catastrophic storm event while preventing silt entering the basement.
For the building frontage, a 1000ltr Bismarck Palm ( Bismarckia nobilis) was craned into place. Corten steel edging was used extensively to allow the rootball to extend out of the ground to assist plant establishment and to avoid services.
Another interesting aspect of construction was the excavator that regularly 'jumped' the existing block wall to access the site. Skilled operators take a bow!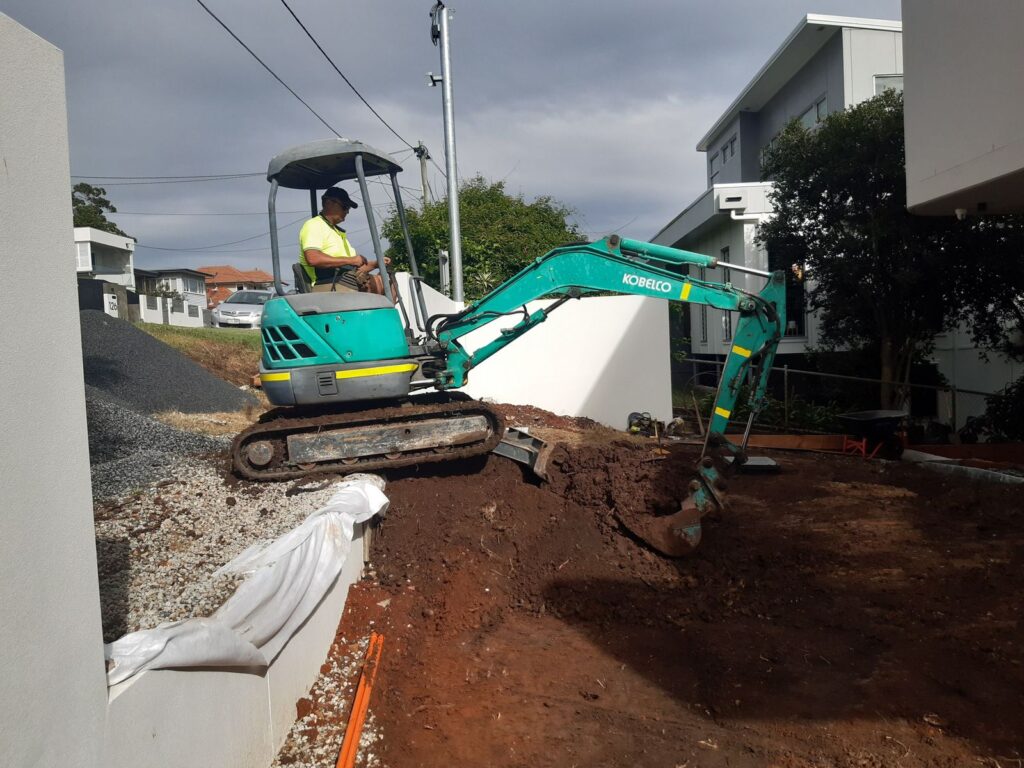 The icing on the landscape was the addition of 18 'oversize' cut stone basalt steppers, giving the whole project a Palm Springs look.
With engaged and obliging clients, whole project was a delight from start to finish. Being south facing it will take until mid summer for the tropical vegetation of cordylines, raphis palms, heliconias and others to get going, so watch this space for picture updates.