For many people choosing the right turf type is a big decision. A professional garden designer can help you make your way through this 'green maze'. In short all turf types have a use in the right place. Here, in an architecturally designed house in Fairfield, came a site that used all four types. Turf types are presented in order of cost from cheapest to most expensive (Nullarbor Couch, Sir Walter, Tiff Tuff and finally Sir Grange). To get a sense of what type to use and where please read along. Remember no turf type is perfect, they will all require some care…and that this article is just a personal opinion!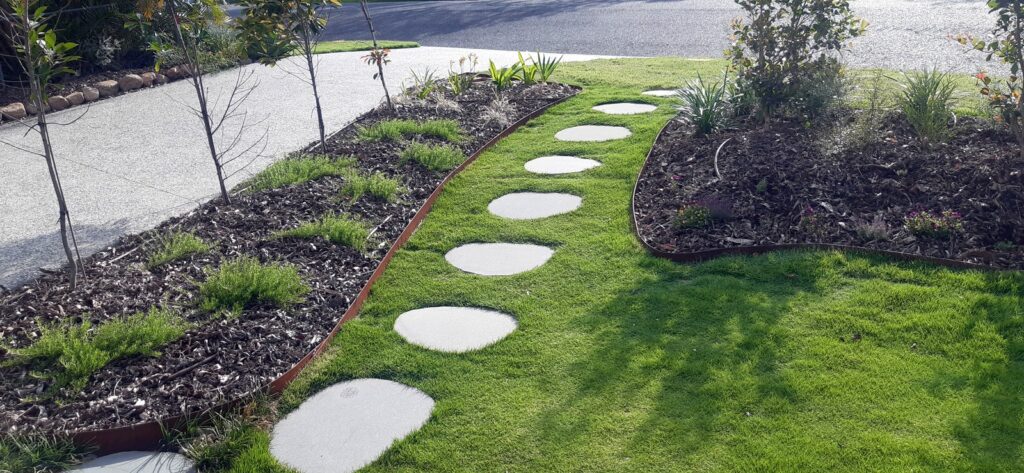 If there is one thing I could say about choosing a turf type it's to consider that the lawn, regardless of type chosen which can vary from $7-$22 m2 will cost around the same to install (add an extra $4-6m2). While a big fan of couch for it's softness and cheapness, you may want to look at more expensive turf types particularly in terms of mowing frequencies and water requirements. When it comes to turf you really get what you paid for.
If you are interested in a professional landscape design tailored to your place, designs are available from $440 (limited to Moorooka and surrounding suburbs).